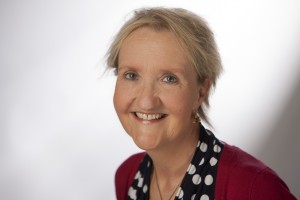 Jane Grose PhD, MBA (Health exec), RN, RMN, PGCCE
Jane Grose is a Senior Research Fellow in the Faculty of Health, Education and Society at Plymouth University. Jane is a nurse with clinical experience in psychiatry and sexual and reproductive health.  Her current research has focussed on sustainable procurement and how the potential loss of some basic raw materials will affect service delivery and patient experience. She has managed multiple research projects focussing on sustainability.
Jane has over 40 years health-related experience working both nationally and internationally on issues ranging from community development (India and North Yemen), HIV/AIDS (Addenbrookes Hospital UK), sexual and reproductive health (WHO, IFRCRCS Geneva) health planning and management (MBA [Health] University of Keele) and neurological long-term conditions (Peninsula School of Medicine and Dentistry UK).
Links
Sustainability, Society and Health Research:  http://www.plymouth.ac.uk/pages/view.asp?page=32806
Nursing Sustainability by Design   http://youtu.be/zIFT2Dbg08o
Publications
Grose J., Richardson J. (2013) Strategies to identify future shortages due to interruptions in the healthcare procurement supply chain: a method from the English National Health Service.  Journal of Health Service Research Policy and Practice. http://hsr.sagepub.com/content/19/1/19
Grose, J., Richardson, J. (2013) "Managing a sustainable, low carbon supply chain in the English National Health Service: The views of senior managers", Journal of Health Services Research & Policy, 18(2): 83-89
Grose J., Richardson J. (2013) Strategies to identify future shortages due to interruptions in the healthcare procurement supply chain: a method from the English National Health Service.  Journal of Health Service Research Policy and Practice. http://hsr.sagepub.com/content/19/1/19