Dr Paul Warwick BA, MSc, PhD.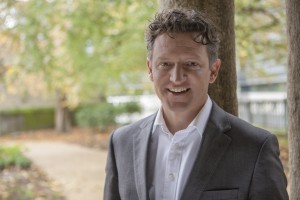 Dr Paul Warwick helps to lead Sustainability Education at Plymouth University. He works within the Centre for Sustainable Futures and is responsible for supporting curriculum development, student engagement and participatory research relating to sustainability education.
Paul has worked for ten years within Higher Education taking a leading role in developing a variety of educational innovation and reform initiatives primarily concerned with Education for Sustainable Development (ESD), well being and Citizenship Education.
 In 2009 he was awarded a teaching fellowship for expertise and innovation in teaching related to the sustainability agenda at the University of Leicester.
 He founded a masters level course specifically geared towards teacher education in ESD and as director of a MA International Education programme pioneered a pathway specifically tailored towards innovation and reform in education.
Links
Centre for Sustainable Futures
https://www.plymouth.ac.uk/your-university/sustainability/sustainability-education
Publications
Peterson, A. & Warwick, P. (2015)  Global Learning and Education. Oxon: Routledge.
Belgeonne, C., Clough, N., Inman, S., Rogers, M & Warwick, P. (2014) Education for sustainable development and global citizenship: good practice case studies in teacher education. York: Higher Education Academy.
Peterson, A. & Warwick, P. (2014) 'Service or service learning – a review of recent citizenship teaching and learning educational policies in England'. Citizenship Teaching and Learning Vol 9 Issue 3 September 2014
Warwick, P., Cremin, H., Harrison, T. & Mason, C. (2012) 'The complex ecology of young people's community engagement and the call for civic pedagogues' Journal of Social Science Education. Vol 11. No 3 pp64-83
Warwick, P. (2011) 'Climate change and sustainable citizenship education'  in Arthur, J. & Cremin, H. (Es) (2011) Debates  in citizenship education. London: Routledge
Warwick, P. (2011) 'Alternative Education' in Arthur, J. & Peterson, A. (Eds) (2011) Routledge Companion to Education. London: Routledge.
Mason, C. Cremin, H., & Warwick, P. (2011) Learning to (Dis)Engage?: The socialising experiences of young people living in areas of socio-economic disadvantage British Journal of Educational Studies, 59, 4, 403-419
Warwick, P. (2008)  Apathetic or misunderstood: hearing young people's voices within Citizenship Education. Education Action Research Journal, Vol16,No.3 2008.
Warwick, P. (2007) Hearing pupils' voices: revealing the need for Citizenship Education within primary schools. Education 3 to 13, Volume 35 Issue 3, 263.