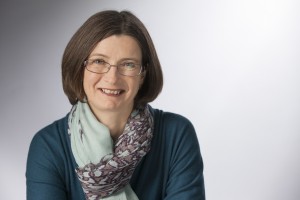 Professor Janet Richardson BSc., PhD., PGCE., RN., DN., CPsychol
Janet Richardson is Professor of Health Service Research in the Faculty of Health, Education and Society at Plymouth University. Janet is a nurse with clinical experience in cancer and supportive care. Following a psychology degree she began to research patients' views of healthcare, and health service effectiveness. Much of this work focused on engaging staff and users in the development, commissioning and evaluation of services using participatory approaches. She teaches research methods, evidence-based practice, and health and sustainability. Her current research engages healthcare providers in finding solutions to the challenges that climate change and resource depletion could impact on health and healthcare delivery. She leads the Sustainability, Society and Health Research Cluster at Plymouth University, her multi-disciplinary team work on embedding sustainability in healthcare curricula won a Green Gown Award in the 2014 courses and learning category.
Links
Sustainability, Society and Health Research:  http://www.plymouth.ac.uk/pages/view.asp?page=32806
Nursing Sustainability by Design   http://youtu.be/zIFT2Dbg08o
Publications
Richardson J., Grose J., Gill JL., Hertel J., Jackson B., Sadeghian H., Kelsey J. (2014). Effect of climate change and resource scarcity on health care. Nursing Standard 28(45):44-49  http://rcnpublishing.com/doi/pdfplus/10.7748/ns.28.45.44.e8415
Richardson J., Grose J., Doman M., Kelsey J. (2104) The use of evidence-informed sustainability scenarios in the nursing curriculum: development and evaluation of teaching methods. Nurse Education Today. 34:490-93
Tighe, M, Whiteford, A, Richardson. (2013) 'Stepping Out': Enabling community access to green space through inter-disciplinary practice learning in Plymouth, UK.  International Journal of Practice-based Learning in Health and Social Care. 1(2):8-22 http://journals.heacademy.ac.uk/doi/full/10.11120/pblh.2013.00013
Richardson J., Grose J. (2013) An action learning approach to partnership in community development: A reflection on the research process. Action Learning: Research and Practice, 10:3, 254-263, DOI: 10.1080/14767333.2013.840060
Grose J., Richardson J. (2013) Strategies to identify future shortages due to interruptions in the healthcare procurement supply chain: a method from the English National Health Service.  Journal of Health Service Research Policy and Practice. http://hsr.sagepub.com/content/19/1/19
Grose, J., Richardson, J. (2013) "Managing a sustainable, low carbon supply chain in the English National Health Service: The views of senior managers", Journal of Health Services Research & Policy, 18(2): 83-89
Richardson J., Goss Z., Pratt A., Sharman J., Tighe M. (2012). Building HIA approaches into strategies for green space use: an example from Plymouth's (UK) Stepping Stones to Nature Project. Health Promotion International Doi:10.1093/headpro/das033
Richardson J, Nichols A, Henry T. (2012) Do transition towns have the potential to promote health and well-being? A health impact assessment of a transition town initiative. Public Health, 126:  982 – 989 Online publication complete: 3-OCT-2012 DOI information: 10.1016/j.puhe.2012.07.009
Nichols A, and Richardson J, (2011) Climate change, health and sustainability: A brief survey of primary care trusts in the south west of England.  Perspectives in Public Health Vol131, No2, pp82-84.
Nichols A., Maynard V., Goodman B., Richardson J. (2009) Health, Climate Change and Sustainability: A systematic Review and Thematic Analysis of the Literature. Environmental Health Insights [3]:63-88 http://www.la-press.com/article.php?article_id=1603