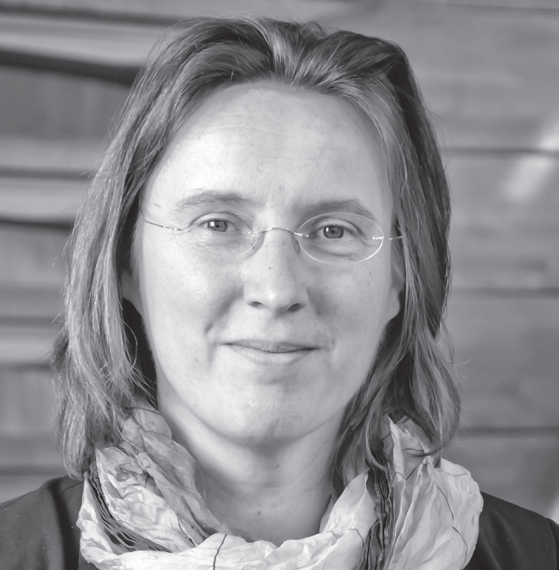 Prof. Dr. Astrid Elsbernd ist Professorin für Pflegewissenschaft an der Hochschule Esslingen, Fakultät Soziale Arbeit, Gesundheit und Pflege und Dekanin der Fakultät. Sie ist Krankenschwester mit klinischer Expertise im Bereich der Chirurgie und Onkologie. Seit 1996 ist sie im Deutschen Netzwerk für Qualitätsentwicklung in der Pflege tätig und hat die Entwicklung von nationalen Expertenstandards in der Pflege unterstützt. Neben einigen ehrenamtlichen Tätigkeiten war sie von 2003 – 2011 im nationalen Bildungsrat für Pflegeberufe in Deutschland engagiert. Prof. Dr. Elsbernd lehrt insbesondere in den Schwerpunkten Pflegetheorien und -konzepte, Methoden und Verfahren der Qualitätsentwicklung und Pflegeforschung. Ihr Forschungsschwerpunkt lag in den vergangenen Jahren insbesondere im Bereich "Pflege und Technik" und "Pflegerische Qualitätsindikatoren".
Link: http://www.hs-esslingen.de/de/mitarbeiter/astrid-elsbernd.html
Ausgewählte relevante Publikation
Elsbernd, A. und Lehmeyer, S. und Schilling, U. (2014)
So leben ältere und pflegebedürftige Menschen in Deutschland. Lebenslagen und Technikentwicklung
Jacobs Verlag, Lage
Elsbernd, Astrid, Lehmeyer, Sonja, Schilling, Ulrike (2014)
Angebot hat Potential. Pflegerisches Notfallmanagement
in: Häusliche Pflege, 08/2014, S. 20 ff
Elsbernd, Astrid (2014)
"Entwicklung von Qualitätsindikatoren in der Altenpflege auf der Basis von Praxisstandards"
in: Schiemann, Doris et al: Qualitätsentwicklung in der Pflege (202 -215)
Kohlhammer Verlag, Stuttgart
Elsbernd, A. und Lehmeyer, S. und Schilling, U. (2015)
"Pflege und Technik – Herausforderungen an ein interdisziplinäres Forschungsfeld"
in: Pflege & Gesellschaft & Zeitschrift für Pflegewissenschaft, 1/15, 67 – 76
Astrid Elsbernd is Professor of Nursing Science and Dean of the Faculty of Social Work, Health and Nursing at the University of Applied Science in Esslingen. She is a nurse with clinical expertise in surgery and oncology. She has been a member of the German Network for Quality Development in Nursing since 1996 and has supported the development of national professional standards in nursing. Her voluntary work includes being an active member of the National Education Council for Nursing in Germany from 2003-2011. Astrid Elsbernd teaches nursing theories and concepts, methods and techniques of quality development and nursing research. Lately she has focused on Nursing and Technology as well as Quality indicators in Nursing.