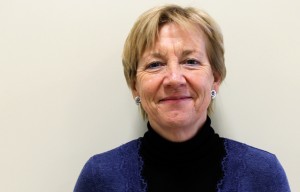 Professor Dr Norma Huss MN, Dr rer. medic., RN, Dip.N (CT)., Orth. N
Norma Huss ist Professor für Pflegewissenschaften an der Fakultät Soziale Arbeit, Gesundheit und Pflege der Fachhochschule Esslingen in Deutschland. Sie ist Krankenschwester und hat in Schottland viele Jahre Pflege gelehrt, bevor sie nach Deutschland kam. Auch nach erfolgreicher Promotion arbeitete sie weiter in der Pflegeausbildung, bevor sie sich der Personalentwicklung zuwandte. Dort liegt ihr Schwerpunkt auf Projekten im klinischen Bereich und der Lehrplanentwicklung. Sie unterrichtet Pflegetheorien, die Entstehung von Theorien sowie Grundlagen von Forschung und Ethik. Zurzeit ist sie Teil einer Arbeitsgruppe, die ein gemeinsames Verständnis von Nachhaltigkeit innerhalb der Fakultät entwickelt, um so den Nachhaltigkeitsauftrag der Hochschule auch innerhalb der Fakultät zu verankern. Um dies zu erreichen, ist es wichtig, herauszufinden, wie Verantwortlichkeit für Nachhaltigkeit entsteht und wie diese in Forschung und Lehre umgesetzt wird.
Norma Huss is Professor of Nursing Science in the Faculty of Social Work, Health and Nursing at the University of Applied Science in Esslingen, Germany. Norma is a nurse and worked as a clinical nurse teacher for many years in Scotland before moving to Germany. After obtaining her doctorate she continued to work in nurse education at pre-registration level before moving into human resources development, focusing on projects in the clinical area and curriculum development. She teaches nursing theories, generation of theory, fundamentals of research and ethics. Currently she is part of a working group developing a common understanding of sustainability within the faculty, underpinning the University's Mission Statement with adocument specific for the faculty. This involves looking at where the responsibility for sustainability lies and howthis responsibilityin research and teachingis carried out.